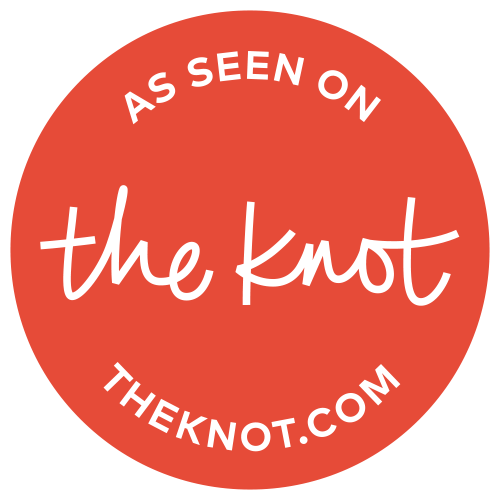 "Kansas Beach was such an incredibly place to get married. It was the first AND ONLY venue we looked at for our May 25th wedding. The owners were incredibly helpful throughout our entire engagement and then went above and beyond the weekend we stayed at the venue for the wedding. They are kind, down to earth people, that truly do want you to have a "once in a lifetime" experience at your wedding. This venue will forever hold a place in our hearts - it helped make all of our dreams come true!"
— Mr. & Mrs. B, May 2019
"Where do we begin? You made our special day more than special. Our wedding day/weekend was like a fairytale - every little girls' dream. It could not have gone any better; smooth, easy, and went off with a bang. Your venue is beautiful, we are just so thankful you share that with couples and families like us. We could never thank you enough. XOXO."
— Mr. & Mrs. P, October 2018
Kansas Beach was the perfect venue for my daughter's wedding! We had everything that we needed to have a wonderful wedding, plenty of space, lots of chairs and tables and even a kitchen. The venue is clean and has outlets and lights conveniently placed throughout the building. The house is an added bonus and was perfect for the bride and bridesmaids to stay for the weekend. The house provides plenty of room for a large bridal party to get ready and it was so nice to have it available for other family members that arrived early on the day of the wedding. The owners have done an outstanding job with this venue and they are so accommodating and easy to work with. I highly recommend this venue!!"
— T., Mother of the Bride, October 2018
We stayed here because my brother had his wedding reception in the barn. Wow, was it convenient to have this large house to host the family in. With it being so close to the reception venue we were able to stay up late decorating the day prior to the wedding and after the reception party it was nice to crawl into bed so close or have all our belongings to near. Also what a beautiful house. They thought of everything. The crib was especially helpful! We are glad that my brother and his new wife chose this venue! Well done!
— S. Family, September 2018
Words can not even describe the way your venue brought our dream wedding together! The house, the barn, everything was magical and words are not enough of a thank you! We are beyond blessed for everything! Thank you! Thank you! Thank you! Thank you! We love you!
— B & L, June 2018
We had an amazing wedding! Your venue was exactly what we were looking for. It fit us so well! Just what I had hoped for. I'm so happy that the weather (Kansas) held out. Couldn't have asked for a better day! I am so eager to see the pictures, I know the beautiful scenery will just make the most amazing wedding photos! Can't wait to share them with you as well! I felt that you were just as excited as I was and felt truly cared about making our day the best it could possibly be! I hope that we keep in touch! I would love to come back, years later, to reminisce. I will have so many amazing memories here, that I will have to take with me after today. Thank you for your well wishes and prayers. This is more than just a venue, it's an everlasting friendship! We couldn't have known that before, it's more than I ever dreamed of. Side note: I found this as I was taking one last look through, so grateful of the time we had here. I'm told I need to wrap it up and we need to go. But, you know what? I was also told to take it all in because it will fly by. It has, but I'm forever thankful to everyone who made this day possible, ok these days possible! 😛 And I can't forget to thank you too! Wonderful place! God bless! I'm getting more hurried to go! I want to just relax! Thanks!
— S, May 2018
Very relaxing coming from Colorado country ourselves is often stressful to leave but being able to come see another farmhouse (much older) but meticulously maintained was an awesome experience!! Thank you for the hospitality and allowing us to enjoy your place…I hope our place someday resembles this type of farmhouse qualities!!
— M Family, December 2017
We loved celebrating Mr. & Mrs. W! Beautiful home, barn & scenery! Thanks so much!
— The wedding party, November 2017
Amazing venue and home!
—T & S, October 2017
We had our son and daughter-in-laws wedding reception & dance here. It was the perfect place! Geena and Michelle were wonderful to worth with. Thank you for everything!
— M, October 2017
Thank you so much once again! This place is so beautiful and was perfect for our wedding. Everyone had a blast and we had many compliments on our venue choice. This is really the best possible place for a reception and you are all so great and helpful. Thank you again! The night was perfect!
— K & C, October 2017
Had a wonderful time at the Beach House! Joe and Geena are so sweet and amazing hosts. Beautiful place to host our wedding and reception. Thank you so much!
— N & K, October 2017